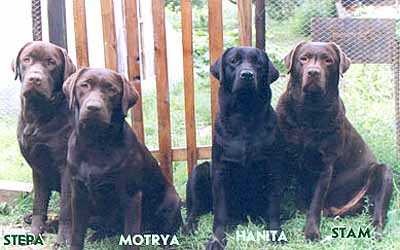 2000
The 2000 has brought to our kennel the next success on the Show of year "Retriever Show 2000", the judge was Ing-Mary Hagelin (Sweden). The honorary titles were adjudged to two 'Stenveyz' dogs, S. Agatha Christie (CAC, BOS, Best Homebred Bitch 2000") and S. Alpen Gold - CAC and "Best Homebred Dog 2000". And the title "Best Puppy in Show" won young Stenveyz Galligaskins.
My lovely bitch EVELLAN'S HALMILLION KISSES FOR STENVEYZ (Hanita) won her fist Show and title of BEST PUPPY in June, International Dog Show, St. Petersburg and 3-rd place in Junior class at the 'European Dog Show 2000' in Poznan (Poland). And STENVEYZ GALLIGASKINS won BEST JUNIOR and his first CAC. To the end of year dogs of our kennel alredy had 12 CHAMPIONS!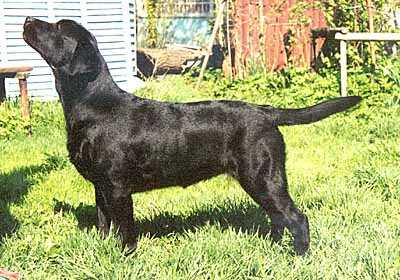 Hanita, at the age of 8 m.
2001
There was no surprise a success of our dogs at the traditional show "Retriever-Show -01":